Fables is a complete campaign released in six monthly episodes. Sign up to Fables to receive the latest episode in an expansive fifth edition adventure!
Please note: the Fables subscription will be ending on:
Every 6 months we will release a Brand New Fable Season, containing 400+ pages total of new story, characters, monsters, NPC's and much, much more!
By signing up to the Fables subscription you will receive a monthly episode of the current season's campaign. Each Fables' episode is an arc of this overall campaign. Each Fables Season will consist of 6 Episodes total, with each episode containing 2-4 chapters built to provide an entire month's worth of content!
What will I get in my Fables Subscription?
This month's episode of the current season's Fables containing 2 – 4 Chapters of story narrative, NPCs, monster and  encounters.
Full colour VTT ready digital maps relevant to the current Fable, in gridded/ non gridded format.
Character, NPC, and Monster digital Tokens relevant to the current Fable.
Exclusive access to purchase previous months Fables episodes at the discounted subscription rate.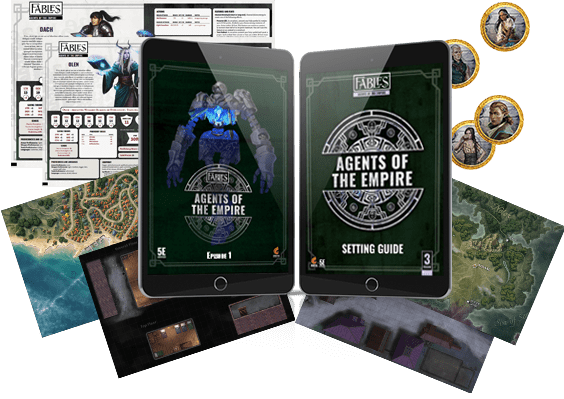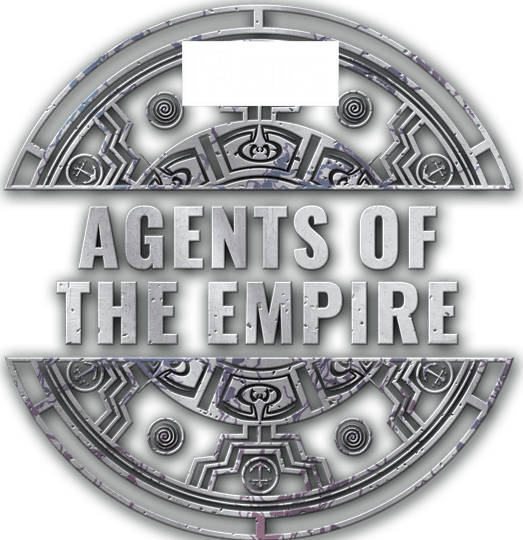 What's in this month's episode?
This month you will receive Episode 1 of Agents of the Empire. This features an 94 page PDF,  10 Digital maps,  18 NPC and Monster tokens, and Player Handouts!
Step 1:
Sign up and purchase the Fables Subscription to begin your adventure. You will receive the current month's episode! Immediately receive your content via email as well as directly linked to your Ghostfire Gaming account for easy access.
Step 2:
On the 1st of each following month, you will be charged for your recurring subscription fee and receive the next episode of the current Fable season!
Frequently Asked Questions
How can I access my Fables episodes once they've been released?
Once each episode has been released, the PDF and associated digital downloads will be available via the "Library" section of your Ghostfire Gaming account.
We ask that all members ensure their Fables purchase is associated with the same email address linked to their Ghostfire Gaming account so your purchases correctly appear in your Library.
What if I sign up for my membership halfway through a Fable release? Will I get access to previously released Fables?
If you have signed up mid month, you will be able to purchase any previous episodes through the 'Fables' tab in the 'My Library' section of your account. If you have any issues with this we encourage you to contact the Ghostfire Gaming Support Team in relation to receiving the previous months' of the Fables subscription.
Will I be able to cancel my subscription?
Yes! All Fables memberships can be cancelled at any time through your Ghostfire Gaming account or by asking our team at [email protected]. Please note, refunds for Fables subscriptions follow the PDF refund policy available on the Ghostfire Gaming website.
What if I want to reactivate my subscription after cancelling? Is that possible?
Absolutely, you can reactivate at any time by purchasing the subscription to Fables again. This can also be done through your Ghostfire Gaming account under the "Manage Memberships" section.
Please contact [email protected] if you need any help with this!
Can I gift a Fables Subscription?
Currently we do not have this option available. We hope to be able to provide gifting as an option in the future!
Have more question or want to join the discussion?
Join our discord below where you can ask creators, mods, GM's and players any questions around your Fables subscription!